Dr. Monica Silva and Bruna Silva
Owners
Dr. Kuchar
DVM
Read More
Dr. Kuchar graduated from Michigan State University College of Veterinary Medicine in 1999. Following graduation, she completed a small animal medicine and surgery internship at Hollywood Animal Hospital in Hollywood, Florida. She has continued to practice in South Florida for the last 18 years. Her special interests and expertise include General Practice, Internal Medicine and Geriatrics. In her free time, Dr. Kuchar enjoys running, fishing, and attending sporting events. Dr. Kuchar's favorite past time is enjoying the company of her husband, 3 daughters, her 2 dogs and 3 cats.
Dr. Pion
DVM
Read More
Dr. Pion has lived in South Florida since 1971. He attended the University of Florida and received his DVM degree in 1989. He worked at several Animal Hospitals and Emergency Clinics before opening his own practice in 1993 called Pet Care Animal Hospital located in Boca Raton, Florida. He currently applies his expertise in General Practice, Internal Medicine and Surgery at Country Inn Animal Hospital. Dr. Pion has a son and 2 cats and in his spare time he enjoys working out, playing golf and coaching his son's sports team.

Jennifer
Office Manager
Summer
Kennel Manager
Ivana
Kennel Supervisor
Claudia
Kennel Supervisor
Trey
Kennel Supervisor
Nyke
Kennel Tech
Kaitlyn
Kennel Tech
Jennifer
Kennel Tech
Shannon
Kennel Tech
Sarah
Kennel Tech
Ben
Kennel Tech
Cheyenne
Kennel Tech
Jessica
Kennel Tech
Marim
Kennel Tech
Paulina
Kennel Tech
Shaina
Kennel Tech
Abbie
Kennel Tech (seasonal)
Krista
Kennel Tech (seasonal)
Jill
Resort Groomer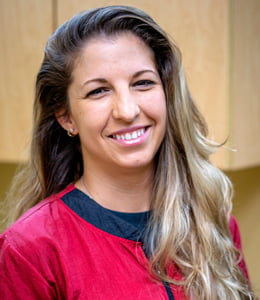 Jessica
Resort Groomer
Damien
Property Manager/Vet Technician
Gale
Animal Hospital Manager
Julia
Assistant Hospital Manager/Vet Technician
Natalie
Veterinary Technician
Robin
Veterinary Assistant
Manuela
Veterinary Assistant
Jason
Head Receptionist
Daniella
Resort Receptionist
Megan
Resort Receptionist
Anthony
Resort Receptionist
Emily
Resort Receptionist
Raquel
Resort Receptionist
Jesse
Hospital Receptionist
Vicki
Hospital Receptionist
Cesar Milan
All trainers follow Cesar's Way.